18 Mar

BULLYING. NO WAY!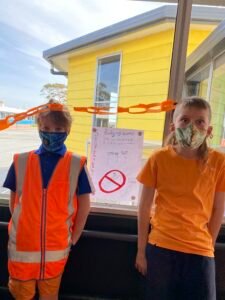 Our SPPS community left their blue school uniforms at home today instead choosing to wear orange and send a clear message – BULLYING. NO WAY!  Today, Friday 18 March 2022, is National Day of Action against Bullying and Violence. It's a day for schools, students and the community to say BULLYING. NO WAY! and get involved in the KINDNESS CULTURE by promoting inclusion, respect and community belonging.
A big thanks to Ms Reading's students who have spent time this week designing BULLYING. NO WAY! posters to display around our school. In addition to these posters, our students participated in BULLYING. NO WAY! activities at lunch and recess including skipping, limbo, cricket and table tennis.  It's been lots of fun promoting this important message to our school community.
Click here to see photos of our BULLYING. NO WAY! activities.