03 Feb

Junior Primary Garden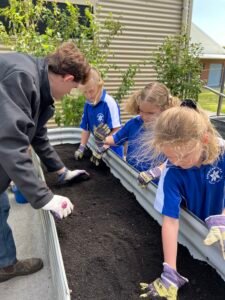 Mrs Fletcher's Year 2 students eagerly joined Mr Hadlow in the
Junior Primary Garden
today to give the space a big spruce up ready for planting this year's
vegetables and plants
. With their protective gardening gloves on they worked together to pull weeds, prune plants and prepare the soil by adding in 'smelly' compost. It looks fabulous!
Have a look at our photos.
We also have an exciting new addition in our garden but we will share that next time.