05 May

2023 Interschool Orienteering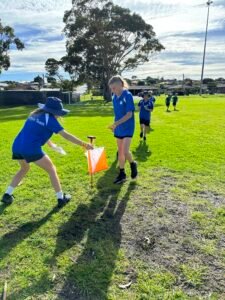 Yesterday some of our Year 5 and 6 students walked down to the Centennial sporting precinct to participate in the
2023 Interschool Orienteering
. The walk was a great warm up for the students who had to use their orienteering map to find a certain number of checkpoints.
It was crazy with students from Albany's primary schools running around trying to be the quickest to mark off all of the checkpoints –
part treasure hunt and part amazing race!