08 Sep

Principal's Post

Dear Parents and Community Members,
Water Bottles
Could parents please continue to send students to school with a water bottle. We are still encouraging students to maintain good hygiene practices, by washing hands regularly, covering mouth when they cough or sneeze and using a water bottle rather than drinking directly from the water fountains. Thank you for supporting this request.
Open Night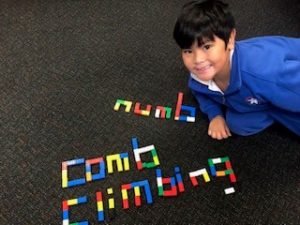 Next Wednesday on the 16th September the school will have our Open Night between 5.30-7.00pm.
Due to current physical distancing requirements we will not be undertaking choir performances in the undercover area and purchasing items from the canteen will also require spacing. Classrooms will be using extra space around the school to provide for physical distancing needs, so please be flexible and understanding if work cannot be viewed in your classroom. We would also ask parents to keep physical distancing in mind when visiting classes and return at another time in the evening if it looks too crowded.
During the evening we will have a Parent Survey that we would really appreciate as many parents/guardians completing as possible.

Jeremy Hadlow
Principal