07 May

Spencer Spirit | Edition 6 | Term 2, 2020

In this post:
••Principal's Post, news from Mr Hadlow
••Principal's Patter, news from Ms Wheatley
••What's Happening?
••Student Gallery features this week…
••◦◦Values Certificates
••◦◦Leaver's Shirts
••◦◦We celebrate Students Return to School
••◦◦Gardening Gurus
••Learn more about the School Psychology Service
••Community Notices including
••◦◦Bus Information
••◦◦Dental Therapy Centre Update
••◦◦and more…
••Contact Us
SMS 0437 619 154 when you find the secret code to win a canteen voucher.









PRINCIPAL'S POST

Dear Parents and Friends
Welcome back to the beginning of term 2!
Start of Term
SPPS commenced Term 2 with approximately 63% of students attending in week 1 and around 70% this week. This is a very pleasing number of students and they have certainly been excited to see friends and recommence with their learning.


Thank you to parents for your cooperation and support for the school over this difficult time and we look forward to your ongoing support as we continue to progress through this transition period. The school would strongly encourage all students to return to school and participate in the learning program. Home learning material will be provided if required, but we would like to see students face to face and have them undertaking normal classroom lessons.
Please contact the school if you have any questions or queries in relation to the teaching and learning program at school.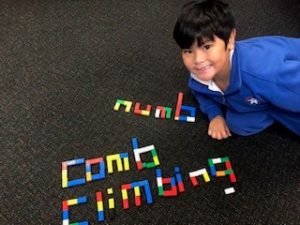 Important Information
The school does still have a number of requirements and processes in place that will help ensure that students and staff remain healthy. These are:
••Parents are requested not to come in to the school – beyond the pick-up drop off locations.
••Please send a water bottle to school so students DO NOT have to drink from the water bubblers.
••Lots of extra cleaning is occurring across the school and students are being encouraged to wash hands regularly and undertake good hygiene practices.
••Arrangements for K/PP/Yr1 students to be dropped off and picked up have been put in place for this term. This will continue as long as parents are not allowed to enter school grounds.
••Staff will continue to liaise with parents/students in relation to home learning. Information about future work packages will be provided to parents as required.
••Please continue to monitor your child(s) health and if they are unwell PLEASE keep them at home.
••All students should be either at school or using a work package provided by the school. If other resources are being used, then the school needs to have a conversation with parents about these resources
Virtual Assemblies
The school will hold virtual assemblies this term in place of the real thing.  Classes will record their item and then have a link placed on our website for parents and classes to view.
Canteen
Our canteen has reopened and will continue to operate from Tuesday to Friday at recess and lunch.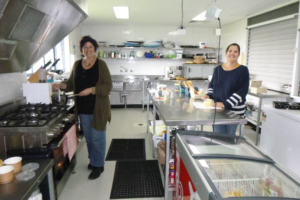 Students will be requested to physically space while lining up for the canteen and having the correct change for purchases would be appreciated. Please contact Nicole in the canteen if you are able to volunteer any time throughout the week.
Jeremy Hadlow
Principal

PRINCIPAL'S PATTER

Dear Parents and Friends
PBS Golden Bee Award Winners – Week 2
Congratulations to Ruby and Thomas for earning their Golden Bee Awards, for an amazing effort to Be Safe, Be Friendly and Be Your Best.
Canteen vouchers were earned by Tairhys, for his extra effort to Be Safe, and Mrs Sambell, for following our school's PBS Expectations so well.
PBS expectation of the week
Be Safe when you are at school and at home, being safe in the kitchen. Stay out of the kitchen when mum and dad are cooking and do not touch anything on the stove.
Biscuits and Sunshine!
Students in Room 22 enjoyed their first week back for Term 2 by making Anzac Biscuits and having their morning tea in the sunshine. Teacher Mrs Ellery said the students played so well outside in the sunshine, being safe and friendly with each other.
AUSLAN signs – Be Safe, Be Friendly, Be Your Best.
Students and staff have been practising their signs this term to Be Safe, Be Friendly and Be Your Best.
Thank you
Thank you to parents and carers for your perseverance and patience during the start of Term 2, as we have implemented staggered start times.  We should have more information for you about school arrangements by the end of Week 3.
Bec Wheatley
Principal
WHAT'S HAPPENING
BOOK FAIR DRESS UP DAY
Checks, spots, or stripes. Which do you like to wear the most?
Perhaps you like to wear them all?
If so come to school on May 29th dressed in your favourite combination to celebrate:
••Room 3 will be performing the National Simultaneous Story "Chicken Divas."
••The Scholastic Book Fair is happening in the library.
STAY UP TO DATE with our online school planner.







STUDENT GALLERY

VALUES CERTIFICATES
We celebrated Respect at Monday's Mini assembly. Respect is to think about others and be kind to them.
Congratulations Madelyn (PP), Erik (R1), Kade (R2), Zavier (R3), Gracee (R8), Brock (R9), Latia (R11), Byron (R19), Sasha (R24) and Ruby (R25).
LEAVERS SHIRTS 2020
Katie, Brock and Ethan modelling the 2020 leavers shirt.  Looking good!
SCHOOL IS BACK!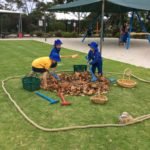 We are pleased to see our students filing back in to school.  It just wasn't the same without them!
GARDENING GURUS
Room 1 and 3 students have been busy working in the garden getting ready to plant some winter crops. We have been putting new soil into the garden beds, weeding, raking the leaves, and watering. It has been great to see all the students working hard in their groups to get the jobs done. Stay tuned for photos of our seedlings being planted.
SCHOOL PSYCHOLOGY SERVICE
What it looks like in term 2.
As always I look forward to working with the Spencer Park Primary School and Education Support School Communities this term. How we deliver the service is likely to change but at the moment I will be talking to parents on the phone or in some cases online meetings.
I will be contacting parents of children who have been referred to discuss how we can continue with our plans as well as providing consultation to staff.
I can also talk with parents by phone who would like tips for managing schedules at home or where children are overly worried about health or returning to school. This is available where children are learning at home or school.
Our usual case meeting process is on hold at this stage due to physical distancing required for adults, however school staff will continue to communicate with each other and parents to ensure the best for each child.
Please contact one of the Admin team if you would like me to contact you.
With all the changes we are experiencing it is even more important to keep to routines, continue enjoyable activities for children and adults, exercise, get lots of sleep and of course – keep on hand washing!
Maree Dawes
Senior School Psychologist
COMMUNITY NOTICES

BUS INFORMATION


TransAlbany buses will only accept the correct cash fare and no change will be given. This procedure has been implemented to reduce the risk to all TransAlbany staff.  Smart rider cards can be topped up as usual but again no change will be given.
DENTAL THERAPY CENTRE UPDATE
The Spencer Park Dental Therapy Centre is currently working under level 2 Government restrictions which mean we are now able to perform a wider range of treatments but are still restricted in some cases. We are in the process of calling parents with children who have urgent treatment. If you need to make your child an appointment for urgent care we ask that you please call our surgery, do not attend in person. When you attend your appointment only one visitor will be permitted inside the building this includes infants and siblings. Please make arrangements with your child's school prior to the appointment date and they can notify you of protocols for collection and return to school. If you or your child have been travelling outside of WA in the past 14 days OR been in contact with a confirmed COVID case OR are sick in anyway then please reschedule your child's appointment.
Last term, Enrolment forms were issued to your child if they had changed schools or were enrolled in Pre-Primary; please return these forms to the teacher ASAP. Parents of enrolled students are reminded to contact the centre to update your details if you have moved or changed phone numbers in the last few years, without any way of contacting you your child could miss out on their dental visit. If you no longer intend to use our service please let us know as soon as possible as your valuable appointment could be taken by someone in need. You can call us on 9841 3967 or send us an email to spencerparkdtc@dental.health.wa.gov.au.
To keep your child's teeth healthy during this important stage of growth we recommend brushing twice a day, parents should always assist with one daily brush and use adult strength toothpaste and spit it out but don't rinse with water. Teeth should be brushed for a minimum of two minutes.
We wish you all a safe and healthy term 2.







CONTACT US
Spencer Park Primary School
26 Hardie Road, Spencer Park (Albany) WA 6330
Tel 08 6821 3000
SpencerPark.PS@education.wa.edu.au
Spencer Park Education Support Centre
26 Hardie Road, Spencer Park (Albany) WA 6330
Tel 08 6821 3100
SpencerPark.ESC@education.wa.edu.au